Hyderabad is facing the heat, literally! It is getting hotter by the day and it will only get worse. The predicted weather in May is about 43 ° and higher; all the more reason to take care of yourself and your loved ones by staying safe and cool. Follow these awesome tips to stay cool and avoid sunstroke!
What is sunstroke? 
Sunstroke is when the body's heat regulating system fails due to excessive heat due to which our body finds it difficult to retain normal body temperature. In extreme cases, it may affect the body's central nervous system and internal organs can fail.
Sunstroke symptoms include:
High body temperature.
Dry, red skin.
Weak but fast breathing.
Higher pulse rate.
Severe headache.
Unconciousness
Change in mental state.
Dizziness and light-headedness.
Lack of sweating despite the sweltering heat.
Muscle weakness or cramps.
Nausea and vomiting.
Loss of appetite
Symptoms are often the same in both adults and children, but children may become floppy and sleepy more.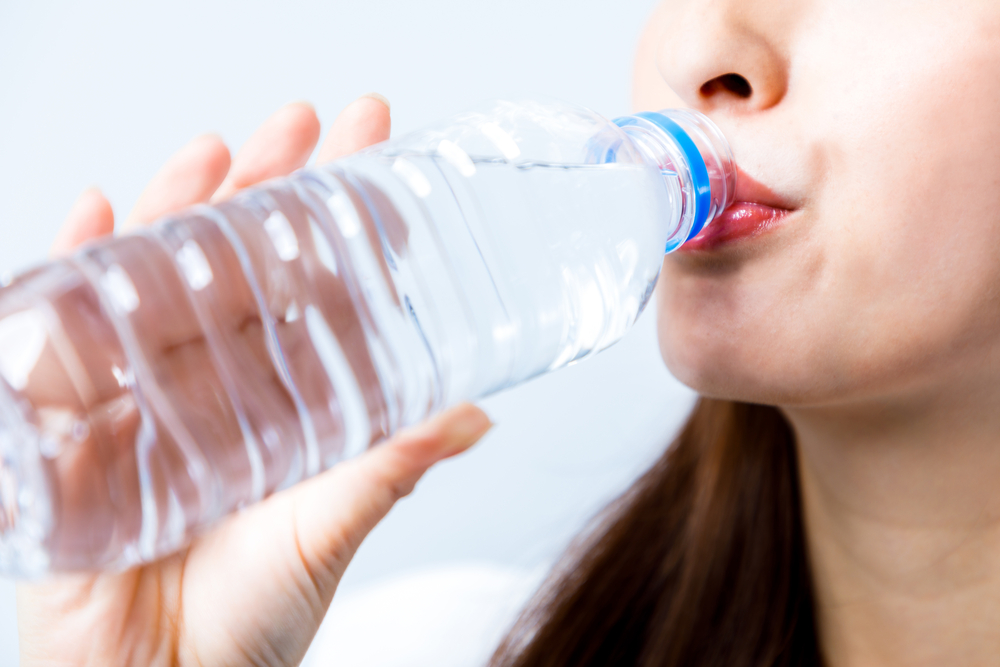 Here's how to fight sunstrokes:
If possible, avoid prolonged exposure to heat and refrain from having too much of tea, coffee and non-vegetarian foods.
Eat more vegetables, fruits and cereals.
Drink at least 10 to 12 glasses of water
Cut down on fatty, spicy, fried foods and snacks.
Avoid alcoholic drinks and beer since it plays a vital role in dehydration and chances of sunstrokes are more for people who consume alcohol.
Take two or three showers daily, as it will aid in reducing the body-heat.
Include vegetables and fruits rich in water, like cucumber, ash gourd, watermelon and cucumber in your diet.
Drink lots of fluids and water, especially when exercising. Avoid extreme exercising too.
Sprinkle water over skin or clothes, if you are feeling very hot.
Avoid going out between 11am and 3pm, if possible.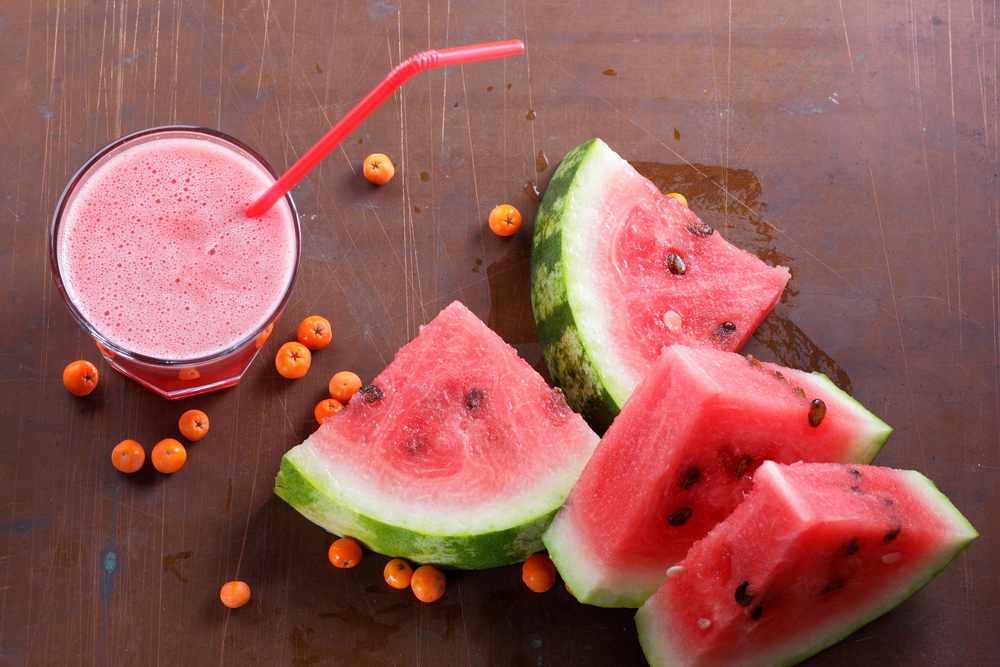 If you do have to go out when it is hot, follow these tips:
Don't step out in the hot sun without a cap or an umbrella.
Wear light coloured and loose fitted clothing.
Keep drinking lots and lots of water.
Drink tender coconut water, buttermilk, watermelon juice etc.
Eat fruits like watermelon, orange, lemon, grapes that have high water content since it will help maintain the body's water level.
Do not let children play outdoors for long hours.
Be indoors as much as possible.
Keep windows open so that there is fresh air circulation at home.
Adjust your work timings, so that you don't have to travel in the afternoon.
Use sunglasses whenever you have to go out.
Use sunscreen to protect your skin from harmful sunrays.
Avoid too much of glucose too, since it can enhance dehydration.
Quick remedies to sunstroke:
Do not apply any kind of paste or oil on the affected area.
Do not burst the blisters on the body.
Make the person drink enough water.
Keep the person in a cool and quiet place.
Make the person lie down and raise their feet slightly.
Rub the body with cold water or ice-cubes and keep the clothes wet.
Spray them with cool water, fan them and if necessary put cold packs around the armpits or neck.
Try to bring down the body temperature to normal.
Take the person to a nearby hospital immediately and ensure they are treated.
Stay with the person until they feel better and make sure that they are fine. Keep an eye on children, elderly and people with health conditions like diabetes, hypertension or heart problems because they are more at risk of sunstroke.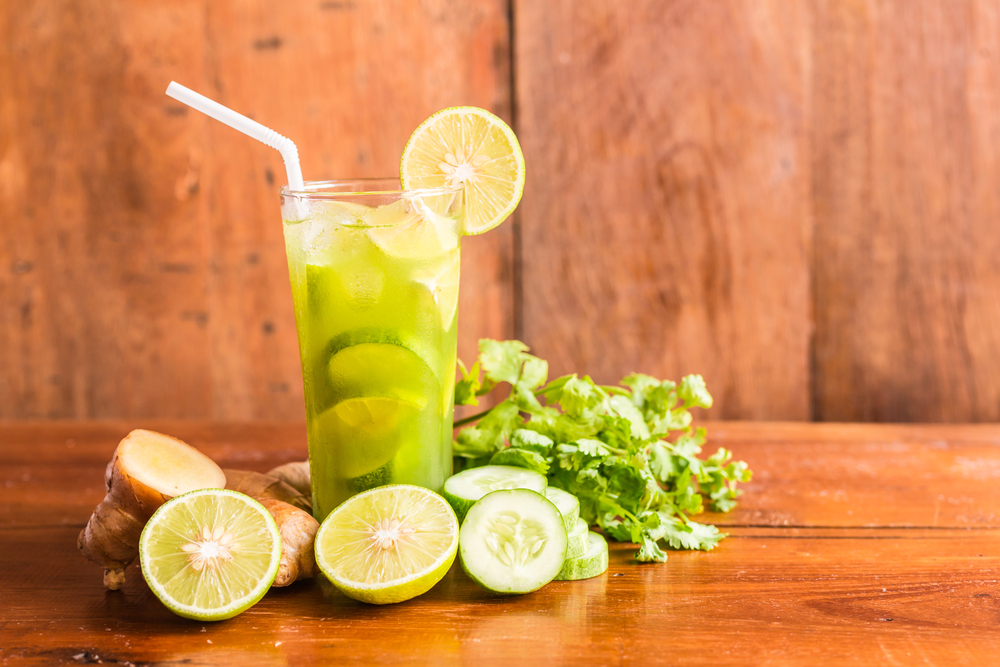 Home remedies to the rescue:
Raw mango – Raw mango pieces in salted water are a great way to keep body temperature normal; eat it as many times a day. Aam panna, also is a great coolant, enriched with cooling spices like cumin, fennel, pepper and kala namak which provide energy and electrolytes.
Onion juice – one of the best remedies for treating a heat stroke. Apply onion juice behind the ears and on the chest as it can bring down the body temperature. Raw onions in food can also cool the body.
Tamarind – Rich in vitamins, minerals and electrolytes, it helps lower body temperature. Soak tamarind in boiling water; strain and drink it with a pinch of sugar.
Plums – Great source of antioxidants and very hydrating. Soak plums in water until they are soft; mash them up in water and strain. This drink is another remedy for a heat stroke.
Coriander & Mint – The juice of coriander and mint with a pinch of sugar is an easy remedy to bring down body heat.
Tulsi & Fennel – Tulsi seeds mixed in rose water is another coolant just like fennel seeds, which is a cooling spice. Soak some fennel seeds overnight in water, strain and drink the water in the morning.
Sandalwood – Mix sandalwood powder and oil and put that paste on your forehead and chest, as its cooling properties will bring down body temperature. Or you could massage some sandalwood oil on the forehead.
Enjoy the good things of summer, while staying cool and happy!